Citer Kung Fu Panda memang terbaik la..
Kelakar pun ada..tak rugi tengok cite ni :)
Tapi Mr AH saya boleh tertido ea masa tengok movie ni,
pelik sebab dye kata best tapi dye yang lentok..
Destinasi : MBO Klang
Karak: Bagi saya, citer ni memang takowt la..
tapi Mr AH cakap tak takowt langsung pun, dye kate dye terkejut sebab saya jerit..
nampak cam tipu je kan dye salahkan saya pulak..kalu takowt ngaku je la kan..hahah
Destinasi: Jusco Bukit Tinggi
Kongsi: Bole la..rasanye macam biasa2 je cite ni, tapi Mr AH kata best sangat..munkin sebab dye minat Shaheizy sam kowt..hehehhe
Destinasi: Jusco Bukit Tinggi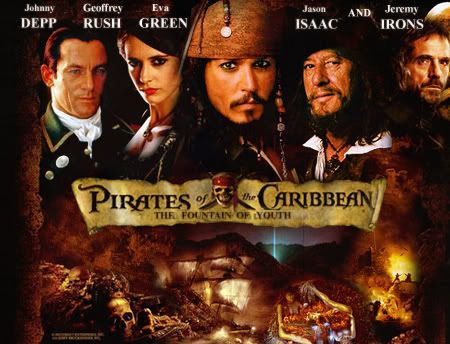 Pirates 4 : Ntahla..ta best pon..boring sangat..
tapi jaln cerita menarik la..munkin sebab ramai pelakon baru dan pelakon lama dah ta da..
Destinasi : Jusco Bukit Tinngi
KL gangster : Memang terbaik la..memang best..Mr AH pun kate best!!
Zizan paling kelakar dalam cite ni..hahaha..Abang Long Fahdil..
Destinasi : Jusco Bukit Tinggi
Nur Kasih THE mOvie : Bagi saya memang best la..tapi Mr AH bole gelak dalam panggung masa sume macam feeling nak sedih..memang ta da pasaan la dye ni kan..
tapi overall sowry Mr AH sebab ajak awak tengok cite ni, Saya tahu awak ta layan cite slow2 ni, tapi awk ta kesah sebab saya kan,,thank Mr AH..
P/s: Target Movie lain pulak lepas ni..First of all, saya memang kaki wayang..hehhehehe...
Naseb baik Mr AH pon suke tengok wayang jugak..tapi sowry b kenkadang saya ajak awak tengok cite yang awak ta suke..Thank 4 dat...really appreaciate..
Mr AH Thank coz be with me when i need someone to talk too..
Thank coz follow wut movie i want to see but most of them u decide..
I love being with you..
I feel like fallen in love again :)